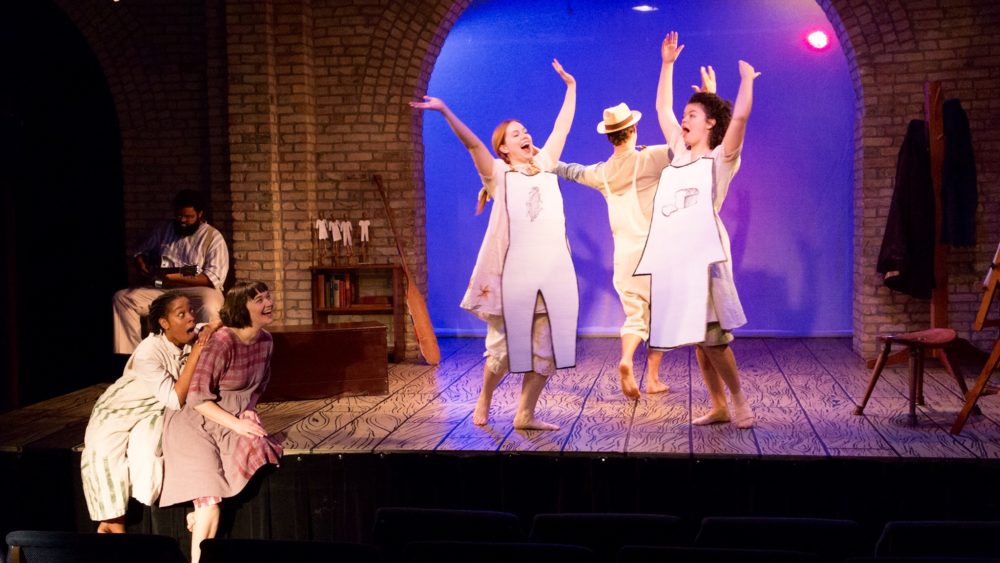 When Wanda Gág wrote the forward to her Grimm's Fairy Tales, she paid homage to the storytellers of her youth. Elder members of her German-Bohemian community were called Grandma Folks, and Wanda loved hearing their elaborate tales of Germanic legends and folklore called Märchen. She writes that sitting down to hear one of the Grandma Folks speak was like biting into a big, juicy pear. It's the same feeling we get when we begin work on a new play.
We found her love of the Grandma Folks infectious. We began composing scenes built around their stories and explored the mythologies her German-Bohemian ancestors told and retold for generations. We realized how much of that ancient European culture still permeated the lives of the people of New Ulm.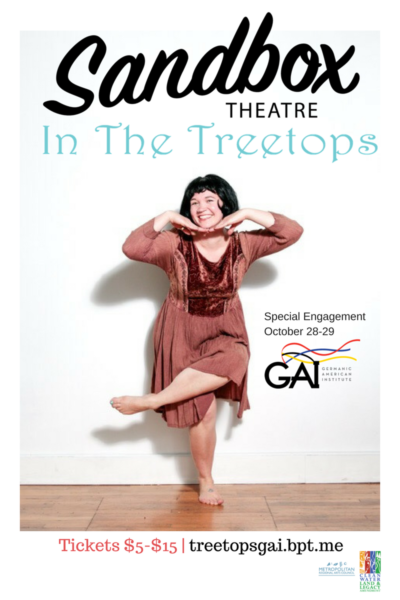 Anton Gag, Wanda's father, emigrated from the town of Walk, Bohemia, in what is now Czechia. He and his wife Lissie spoke German around their home in New Ulm, and raised their children Wanda, Stella, Thusnelda, Asta, Delhi, Howard and Flavia, in a community steeped in German-Bohemian tradition. It was this connection to the Gág's German-Bohemian heritage that led us to the Germanic-Institute in St. Paul.
We met with Linda and Chava from the GAI to discuss plans for our new play In The Treetops, and collectively decided the Institute would be the perfect place to celebrate the life of one of Minnesota's greatest artists. Wanda's connection to the state, the city of New Ulm, and the German-Bohemian community that helped raise her are worthy of exploration, and we are so excited to bring her story to the GAI, its members and to the city of St. Paul.
In The Treetops runs October 29th and 29th in the GAI's ballroom. It's a terrific show for kids and adults, and is filled with fables, fairy tales and songs that will inspire you.
Tickets are just $5-$15 | Available here