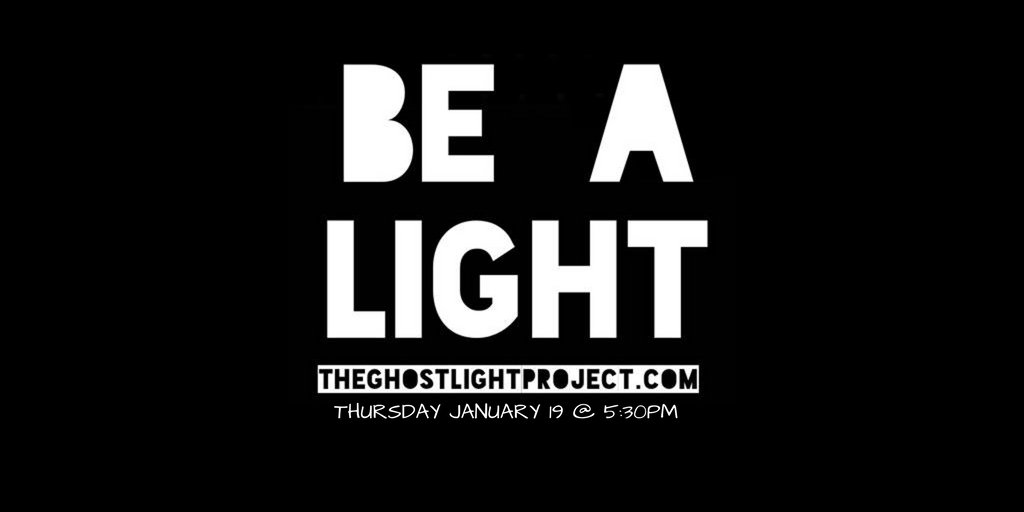 By now you've probably heard about The Ghostlight Project — a collective community event, hosted by over 100 theatre companies and performance houses all across America. The event is simple, the message is honest — to dedicate ourselves to providing art and spaces that celebrate inclusion by lighting a light and pledging ourselves to stand and protect the values of inclusion, participation, and compassion for everyone regardless of race, class, religion, country of origin, immigration status, (dis)ability, age, gender identity, or sexual orientation.
Sandbox is proud to join with our partners Park Square Theatre and our friends at Mu Performing Arts, along with Girl Friday Productions, Prime Productions and others as we light a Ghostlight in Park Square's front lobby, and make our pledge.
This is free community event. Please join us!
The Ghostlight Project
January 19, 2017
5:30PM
The Plaza | 20 W 7th Pl
St. Paul, MN 55102