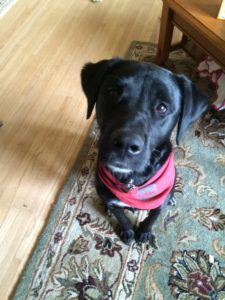 "Have you met Evie? She loooves dogs!" This is how my husband introduced me for nearly a year in a strange brainwashing attempt to get me to agree to bring a bundle of canine into my life. Strangely, it worked. My dog—nerdily named Mercutio from Romeo and Juliet who, yes, plays dead when you say "A plague on both your houses"—has created many significant changes in my life. One change is: the walk. The daily ritual, in rain or sun or snow or sleet or wind or mind-numbing, nostril-gluing cold. I've seen my neighborhood intimately in every season. I am required to break many a brilliant (and not-so-brilliant) creative slog to trek the familiar concrete path.
But the other day I discovered a beautiful thing. On these walks I was starting to breathe. Deeply breathe. Like the kind of breaths you only have in juicy, incense-filled yoga classes when your instructor has a sexy, other-worldly voice. And I was starting to see.
Have you ever noticed that often photographers are simply slowing down and zooming in on a moment: an arc of a flower, a texture of bark, a symmetry of a fence, a quality of light, a drop of dew clinging to a berry that you may have passed by a thousand times and never noticed, but when you see it in their frame it brings you to tears? I used to dabble in photography, and when you walk out into the world with an SLR camera you come with a different eye. You suddenly find the cracked CD on the pavement a wet, broken rainbow and the rusting junk in somebody's yard, textured and rustic.
But what if we saw that way always? Camera or no? Why do we need a screensaver photo to remind us the outdoors is beautiful?
The beauty of my walks is this eye is coming to me again. But instead of creating compositions to capture for compliments—I am doing it for myself. I am reveling in the beauty of zooming in, I am framing the world around me simply for the pleasure of it.
Art is healing. I have never believed that as firmly as I do now. I recently began a job working with children with trauma–engaging them in theatrical play that validates their experience and reintegrates traumatic memories in their brains in a new framework of safety and connection. Trauma is always relational, and using play allows them to explore being human together again. Viola Davis proclaimed: "I became an artist—and thank God I did—because we are the only profession that celebrates what it means to live a life"
Yet as I facilitate these healing artistic experiences for others, where do I find my own healing arts? Places I explore being human simply for its own sake? Right now, I find them being dragged behind my puppy—realizing the grass is breathtaking.
Evie Digirolamo is a teaching artist, aerialist and ensemble member with Sandbox Theatre. You can see her on stage this October in In The Treetops.