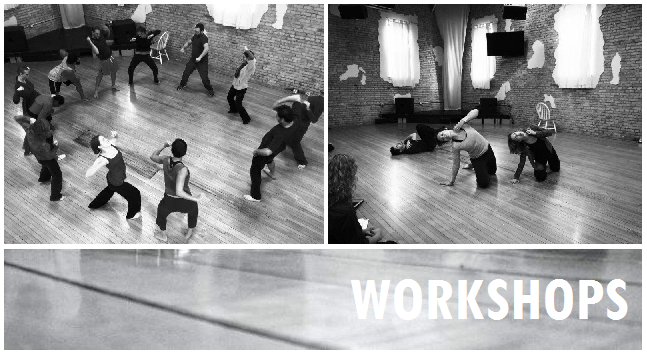 Workshop: Sandbox Ensemble Theatre Creation
December 6th – 10am-5pm
The Cowles Center, Studio 5B • 528 Hennepin Ave Minneapolis MN 55403
$40 for Adults BUY • $25 for Students BUY • Limit 25
About the Workshop
This workshop will introduce you to the methods Sandbox uses to generate our original ensemble work. You'll learn the essentials of Bogart/Landau Viewpoints to develop a shared language of communication with your collaborators, then dive into Sandbox Stations work, creating original compositions and sharing them with your fellow artists.
This workshop is best suited for more advanced artists, but participants of all abilities aged 17+ are welcome.
About Sandbox LAB
Sandbox has been creating new art via our unique creation process since 2005. The Sandbox Process is an ensemble method grown from years of study and practice, honing elements of physical theatre, music, design and text into performances that are creative, imaginative, and innovative. Each year, we offer artists of all genres the opportunity to learn and grow in their craft as we study the subtleties of movement, voice, and composition. Challenge yourself to reconnect with your innate ability to collaborate, generate new material, and defuse your negative internal criticism.
Sandbox LAB is conducted with experienced members of the Sandbox Theatre ensemble, and will give participants the tools to help them create the unexpectedly poignant and beautiful a-ha! moments that are hallmarks of ensemble-created performance.