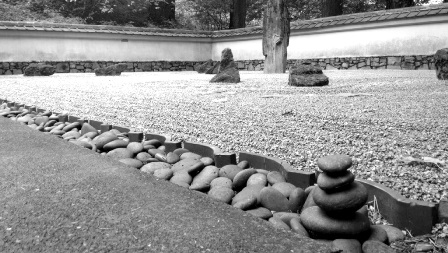 About a week after the end of a run, Sandbox likes to gather together and openly talk about the full experience of creating and performing the show. Personal reflections on the start-to-finish experience of conceiving, developing and performing a show. These are amazing meetings that inform us how to continue to refine, develop and more deeply explore the "Sandbox creation method," as well as our own personal artistry.
Although I was not directly involved with the development of Killer Inside, I did jump in during tech week to help out on some of the technical aspects of the show. This involvement got me a seat at the post mortem for Killer Inside. An enlightening experience that I would like to share.
My involvement with Killer Inside was simple, listen to what has been created and use my technical skills to transparently amplify it so the music is balanced throughout the entire theater and does not over power the voice during song or narrative. I came to the post mortem with a similar attitude — listen to what the ensemble has to say about their experience, take advantage of not having been involved in the daily drama and challenges of pulling a show together, and hear the big picture. There were a few themes brought up that really resonated with me. They struck me because I have the same issues in the creative process, as well as in life's non-artistic endeavors, and it felt comforting to know I was not alone in encountering these challenges.
Confidence: don't lose it.
I was amazed to hear that some of my favorite moments of Killer Inside were points of uncertainty or discomfort for the people performing them. I read their faces as confident and the section was great. Too bad they felt that way. This made me remember back to 2012's Beatnik Giselle, a show that was WAY out of my comfort zone and made me feel like wearing a paper bag over my head because I felt embarrassed. I should not have been. I got a lot of affirming feedback for that show and all my lack of confidence did was weigh me down and prevent me from being in the moment and going to that next level. Of course I want myself and the rest of the ensemble to be critical of what we do, but balance is the key. Being over- or under-critical has an equally diminishing effect on life and art.
Change: one of two things you can count on in life.
We employ a collaborative process in show creation. It is inevitable that the ideas we bring into the start of the build process will meet and mix and mutate with the ideas of other collaborators. I listened to several stories at the KI post mortem; it was like listening to the the voice in my head that gets hung up on what we thought was going to happen vs. what is happening. Interestingly, being open to change is a frequent topic of discussion and focus of life for myself and the people I socialize with, yet it's still incredibly difficult to live by. I've got a strong suspicion that EGO plays heavily into this particular dilemma. So much so that it deserves its own paragraph.
However, my Champagne, cigars and hot tub winter lifestyle is demanding of me now, and leaves me only a few sentences to say what an informative experience Killer Inside was. An opportunity to see the forest from outside the woods. A view of my creative world not through the lens of my ego. Sandbox, you are always helping me grow. Both as a person and as an artist. Thank you.
Tim Donahue is Sandbox's resident music director and will be leading music production for 2015's War With the Newts.