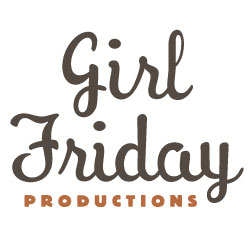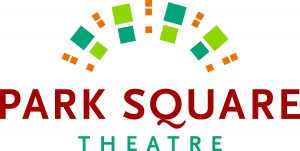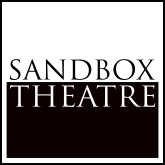 Girl Friday Productions, Park Square Theatre, Sandbox Theatre and
Theatre Pro Rata Announce a New Producing Partnership
A Dynamic Range of Programming for the Twin Cities' newest performance venue
St. Paul, Minn., February 21, 2014 – Today, the leadership of Girl Friday Productions, Park Square Theatre, Sandbox Theatre and Theatre Pro Rata officially announced their new producing partnership which will span the upcoming three theatre seasons. Beginning in the spring of 2015, Sandbox and Theatre Pro Rata will produce one show each season and Girl Friday will produce every other year on Park Square Theatre's new Andy Boss Thrust Stage for the next three years. Park Square will complete the Boss Stage season with five or more of its own productions, and occasionally present guest artists. The partners will offer a varied menu of theatre experiences, from Girl Friday's large scale Americana to Theatre Pro Rata's revitalized classics and new works to Sandbox Theatre's original ensemble creations. Park Square will expand its well-loved variety of premieres and recent Broadway/Off-Broadway plays and musicals.
Behind the scenes, the companies will function as an informal joint mentorship as they produce work alongside each other and build audiences together.
"This partnership is more than just a seasonal rental," explained Park Square Artistic Director Richard Cook. "We designed our new stage to be affordable to operate, not only for us, but for smaller companies. I wanted the Boss Stage to offer today's young producers what I wished for in my early days here – the chance to develop faster and more efficiently with practical peer learning instead of just working by trial and error. Working together, we believe we can ramp up each other's organizational capacity and cross-pollinate our very different audiences. My hope is that when these initial partnerships end in three years, a new group of organizations will join the partnership. In addition to Park Square's work, I want Twin Cities audiences to discover the best new companies on the Boss Stage."
Audience energy and loyalty is a cornerstone of the project. "I began my career at Park Square when I was just out of college, as were many of the theatre's early fans," said Cook. "Over the past 39 years, we have literally 'grown up' (and gown old) together. I want this theatre to become a truly 21st century organization, and that can only happen as the next generation of theatre makers and theatre goers grow up here together."
The partners will expand their Saint Paul presence with work on the Boss Stage. "As a Minneapolis-based company, we are honored to be a part of this project as our first foray in the capitol city," said Derek Lee Miller, Sandbox Theatre's artistic director. "We are looking forward to bringing exciting, engaging, original ensemble-created work to Saint Paul's ongoing arts renaissance!"
"Park Square is creating a significant positive impact on the theatre community by making their new state-of-the-art space available to small producers through a unique partnership arrangement," echoed Girl Friday founding Artistic Director Kirby Bennett. "We look forward to the new artistic growth that we think this partnership will bring to Girl Friday and the other partners."
Carin Bratlie, founding Artistic Director of Theatre Pro Rata, agreed: "We are looking forward to sharing our smart and gutsy theater with Park Square's audience, as well as the wider Twin Cities community."
About the Producing Partners:
GIRL FRIDAY PRODUCTIONS creates bold theatre exploring American stories; inspiring audiences and artists alike with outstanding, textually rich theatrical productions that illuminate the human condition. The company focuses on larger scale, ensemble based, classic American plays of exceptional literary merit that are less frequently produced today. Their 2011 production of STREET SCENE was selected by the Star Tribune, Pioneer Press and Lavender Magazine as one of the Top Ten shows of 2011. STREET SCENE Director Craig Johnson received a Twin Cities Ivey Award honoring his work.
PARK SQUARE THEATRE will begin construction on its new 200-seat Andy Boss Thrust Stage in 2014. With this major addition to its existing 348-seat proscenium stage, the company will be able to double its artistic output, hire 60% more artists and develop significant annual audiences for its downtown Saint Paul neighborhood. Named for banker, philanthropist and civic leader W. Andrew Boss, the Boss Thrust will host programs for both general and student audiences, including shows produced by Park Square Theatre's new Producing Partners.

SANDBOX THEATRE are makers of original, ensemble-created performance artworks filled with movement, style and precision. Always risk-taking, Sandbox creations are headlong plunges into the rare and underexplored. Their productions have been called "The benchmark," and "The kind of innovative, original stuff that puts Twin Cities theatre on the map." The company is currently in the early creation process for their latest ensemble-created production Killer Inside.
THEATRE PRO RATA, now producing Elephant's Graveyard by George Brant at Nimbus Theatre, recently garnered a host of Broadway World nominations for Emilie: La Marquise du Chatelet Defends her Life Tonight as well as the International Centre for Women Playwrights 50/50 Applause Award. "We are Pro Rata: we create smart, vivid, varied, and gutsy programming. As an audience member, you'll be part of moving, thought-provoking theatre."
Logos and Artistic Director photos Here