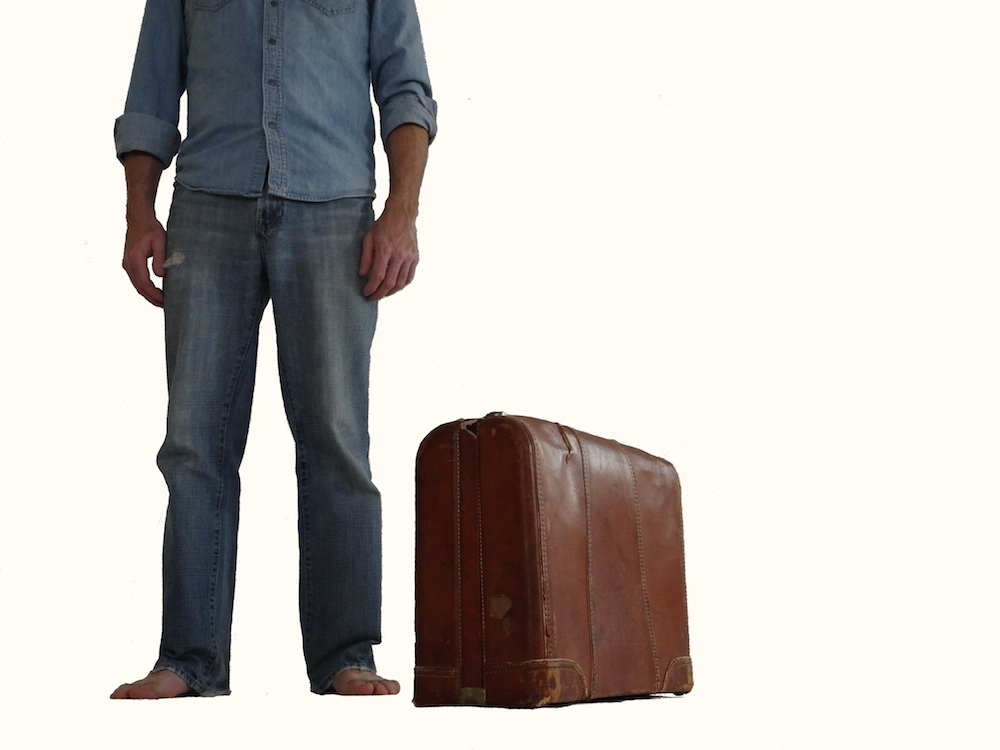 Suitcase ran Mondays from February 4th-25th, 2013 at the Bryant Lake Bowl Theater in Minneapolis.
Ensemble:
Mark Benzel, Amber Bjork, Andrew Lee Dolan, Kristina Fjellman, Peter Heeringa*, Cecilia Higgins, Mandi Johnson, Megan Campbell Lagas*, Theo Langason*, Derek Lee Miller*, Brian O'Neal, Ross Orenstein, Matt Riggs, Larissa Shea, Danielle Siver, & Derek Trost.
Project Lead: Derek Lee Miller*
Stage Managed by Lisa Day
*Denotes Sandbox Theatre ensemble member
Pieces:
The Boyd Girls
The Boyd Girls braids together the dreams of a Prohibition-era Minnesota woman and the exploits of a Civil War spy.
Marie-Jeanne Valet, Who Defeated La Bete du Gevaudan
France, 1764. In the waning days of the golden age of the French kings, an unearthly monster begins hunting the people of the tiny province of Gevaudan. King Louis sends his personal bodyguard, Francois Antoine, with a small army to kill the beast before public outrage over the killings can undermine the monarchy. However, Antoine finds himself upstaged by a 20-year-old peasant girl with more resourcefulness than all the King's army. Based on a true story.
Grum
Grum finds it's origins through dreams.
Orange Ave.
Two lovers on the first day of cohabitation.
This will also be their last day together.
Because they are probably breaking up.
But they don't know that yet.
Shiny Things
A crow love story.
Ross Orenstein/Theo Langason present: Antwan Patton/André Benjamin present: Big Boi/André 3000 present: OutKast presents: Speakerboxxx/The Love Below: Play with Your Own Squishy
Is an exploration, interpretation or abstraction of the classic Outkast album Speakerboxxx/The Love Below. Using both the album and the broader history of hip hop culture as source material, Ross and Theo explore the dynamic dichotomies that both plague and produce hip hop, the mixture of the intellectual and the primal, the word and the rhythm, the individual and societal, the pimp and the poet. Hip Hop music bursts with complexity. Its existence as an art form is inherently political and potent. Underneath the shine of bling and swag, social commentary and cultural persistence boil and bubble, creating the volatile tradition that is hip hop music.
[nggallery id=35]
Summer Suitcase ran June 10 – 20, 2013 at the Bryant Lake Bowl Theater in Minneapolis.
Summer Suitcase was a stripped-down showcase of 15-minute works based on our list of big ideas. Each piece's limitation was to fit all set, props and costumes into a single suitcase.
Summer Suitcase was created and performed by:
Ryan Hill, Tim Donahue, Derek Lee Miller, Matthew Glover, Megan Campbell-Lagas, Danielle Siver, Derek Meyer, Anna Lewein, Brian Columbus, Brigid Kelley, Annelise Eckelaert, Brandon Ewald, Peter Ooley, Lindsey McDonald Dorsey, Courtney Miner, Amber Bjork and Kristina Fjellman.