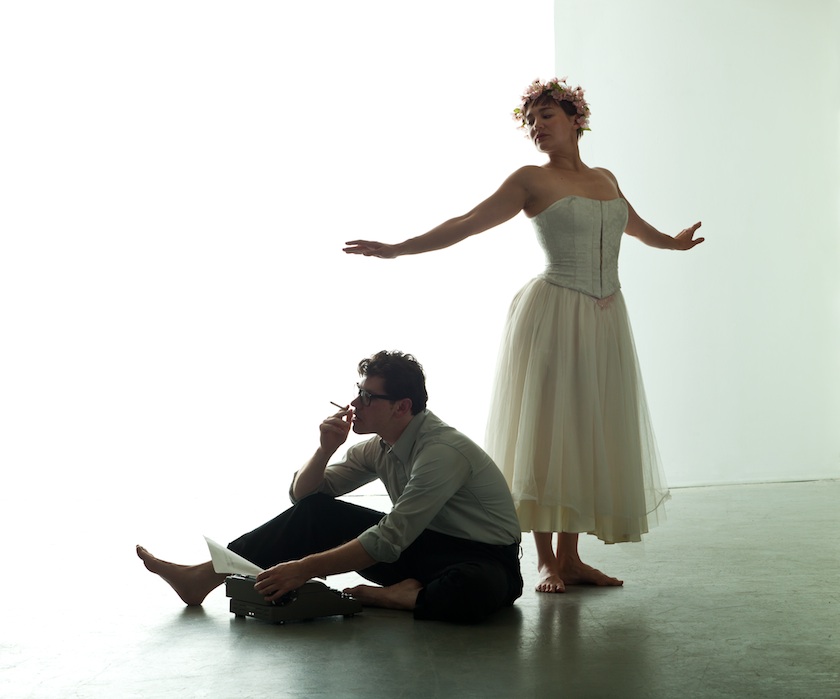 Beatnik Giselle premiered at Minneapolis' Southern Theatre on October 19th, 2012, and closed on October 21st, 2012.
A provocative piece, Beatnik Giselle wove the masculinity and sexual confusion of the Beat poets with a tale of perseverence and redemption in the world of modern dance.
Led by Nicole Devereaux & Derek Miller
Directed by Lisa Moreira
Project Leads: Nicole Devereaux* & Derek Lee Miller*
Director: Lisa Moreira*
Stage Manager/Assistant Dir.: Peter Heeringa*
Assistant Stage Mananger: Anna Lewein
Costume Design: Kathy Kohl
Lighting Design: Heidi Eckwall
Keyboard/Bass: Tim Donahue*
Cello: Jacqueline Ultan
Drums/Percussion: Greg Schutte
Photography: Richard Fleischman
Promotion Design: Matthew Glover*
*Indicates Sandbox Theatre ensemble member
Photos by Richard Fleischman Photography 2012

Ensemble Bios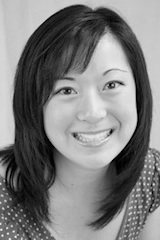 Katie Bradley – Jane
Katie was last seen as the Witch in Mu Performing Arts' production of Into the Woods at Park Square Theatre. Her other theater credits include: Children's Theatre Company (Disney's Mulan Jr. as Mulan), Walking Shadow Theatre Company (after the quake), Theatre de la Jeune Lune (Antigone), History Theatre (Snapshots: Life in the City), the Southern Theater with director Jon Ferguson (Animal Farm), the Minneapolis and NYC productions of TigerLion Arts' The Buddha Prince, and the Minneapolis and Houston productions of Kaotic Good's The Cooking Show con Karimi y Comrades.  She works regularly with Mu Performing Arts, where she has performed in Little Shop of Horrors, A Midsummer Night's Dream, Flower Drum Song, Ching Chong Chinaman, Four Destinies, Bahala Na: Let It Go, and Asiamnesia. Upcoming shows: Ten Thousand Things (The Seven).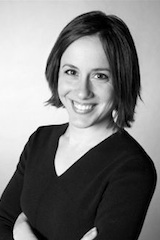 Nicole Devereaux* – Lulu, Co-Project Lead
Nicole has been collaborating with theater and dance artists in the Twin Cities since 2006. She has trained and performed with professional ballet and modern dance companies, as well as ensemble works of mime and physical theater. Nicole has co-directed Sandbox's LAB artist training program with educational outreaches in secondary and collegiate schools. She is a wife and mother and serves with a variety of non-profit organizations in Minneapolis.
Nicole has appeared in War With The Newts, .faust, Unspeakable Things and co-directed The Oresteia Project.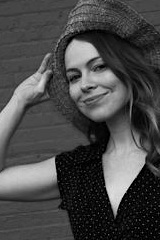 Evelyn Digirolamo – Understudy, Ensemble Creation
Evelyn is an actor creator based in the Twin Cities. She has a passion for ensemble devising is excited to play, delve, and be overwhelmed with Sandbox. She is a co-founder of AEthem Theatre Company for whom she has been devising for 3 years. She has also collaborated with Pangea World Theater, The Gonzo Group Theater, Aniccha Arts, Shakespeare and Company, Historical Perspectives for Children, The Murder Mystery Company, and the Crisis Actor Troupe, and is always looking to engage with something thought-provoking, beautiful, and bizarre.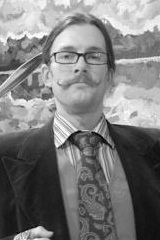 Tim Donahue* – Music/Sound Designer
For the past 14 years Tim has been composing, directing, and performing music in theater, film, installation, and live performance under his umbrella organization, The Eclectic Ensemble.
As a composer and performer, Tim is driven and inspired by the emotional and physical energy conveyed through music and sound. He seeks to expand the role of art within society and to foster a new type of interaction between audience and artist. Music is how he speaks to the human experience, a way of communication that expresses the universals of life. His goal is to live a diverse lifestyle where he applies himself in many different ways and the sum of his artistic skills, daily efforts and life experiences add up to a collection of art and a life story that inspires and motivates other people and society
Tim's artistic endeavors have been recognized and supported by The Metropolitan Regional Arts Council, The Jerome Foundation, The McKnight Foundation, The Puffin Foundation and A Very Small Arts Fund.
Heidi Eckwall – Lighting Designer
Heidi designs lighting primarily for dance companies and has toured as lighting and technical director with Emily Johnson, Joe Chvala, Hijack, the Body Cartography Project, Mathew Janczewski, Margaret Jenkins, and Urban Bush Women, among others. Sandbox credits include War with the Newts (2007), The Horse, the Bird, the Monkey and the Dancer (2008), and The Mad Trapper of Rat River (2011). Recent theater credits include Clandestino for the Wilhelm Bros., Black Water for Charles Campbell/Skewed Visions, Cabinet of Wonders for Kira Oblensky and Irve Dell, and The Joans for Annie Enneking.
Matthew Glover* – Marketing/Promotions Design
Matthew has been writing and performing in the Twin Cities since 1999. He has performed with Sandbox in June of Arc and FARGO, as well as serving as FARGO's Project Lead. In 2012 Matthew will direct a film version of June of Arc, and in 2013, will serve as Project Lead for Sandbox's mainstage show set in the world of Pop Art. In addition to Sandbox, Matthew and his creative partner, Sam Landman, write, direct, perform, and produce for their own company Pommelhorse. Matthew holds a BA in Theater Arts from the University of Minnesota, and a Broadcasting degree from Brown College.
Kate Guentzel** – Giselle
Kate is delighted to be making her Sandbox Theatre debut as "Giselle" in Beatnik Giselle. Other Twin Cities credits include: The Master Butcher's Singing Club and M. Butterfly (Guthrie Theater); My Antonia (Illusion Theater); The Birthday Party (Jungle Theater); Burn This, Corleone, and Orson's Shadow (Gremlin Theatre); Ajax in Iraq (Frank Theater); Enchanted April (Jon Hassler Theater); Beckett's Widow (Four Humors Theater); Osiris (Pangea World Theater); I am a Camera (Theater in the Round). She is the recipient of a 2010 Ivey Award for her performance as Antonia in the Illusion Theater's production of My Antonia, as well as a 2008 Ivey Award for "ensemble performance" in Gremlin Theatre's Orson's Shadow.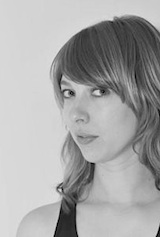 Erika Hansen – Viola
Originally from a small town in southeastern Wisconsin, Erika Hansen began dancing at the age of four. She graduated from the University of Minnesota – Twin Cities with a BFA in Dance. She returned to Minneapolis in the summer of 2011 after living and dancing in New York City for nine years. While in New York she danced in works by Rebecca Davis, De Facto Dance, Colleen Hooper, Shannon Humme, Noemie Lafrance and Willi Dorner among others. In June, Erika had the opportunity to work with International McKnight Fellow Johan Amselem. This is her first project with Sandbox Theatre.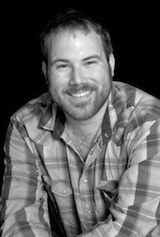 Peter Heeringa* – Stage Manager
Peter is thrilled to return to Minneapolis and the rehearsal room with Sandbox from Boulder, CO where he recently finished his MFA in Theater; Contemporary Performance from Naropa University. A Sandbox ensemble member since 2010, his previous Sandbox credits include FARGO, .Faust as asst. Stage Manager, The Horse, the Bird, the Monkey, and the Dancer as the Horse, and Zelda: Wonderland where he was seen as Bunny. He has worked extensively with Eden Prairie High School since 2001 directing numerous shows. In 2007 he had the privilege to act as an artist in residence at Fairfield University, performing RAVENOUS and teaching elements of ensemble creation. From 2005-08 he arranged for and performed with the barbershop quartet, Bello(w).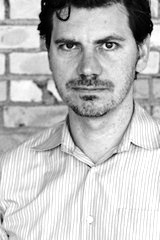 Ryan Hill* – Allen Ginsberg
Ryan was born and raised in the wilds of Northern Wisconsin. He has since grown into an award-winning playwright, Fulbright Scholar, designer, performer, director and ensemble theatre cheerleader.
He studied at Hamline University in St. Paul before heading to Berlin to work within the experimental theater community. After Germany, he moved to New York and continued writing (including The Ferry, a 2004 Samuel French Off-Off Broadway Play Festival winning play) and performing. He is an alumnus of Robert Wilson's Watermill summer program in Long Island, and appeared in the U.S. premiere of the Wilson/Tom Waits musical version of Woyzeck at Brooklyn Academy of Music in 2002.
Life brought him back to the Midwest in 2003 and he co-founded Sandbox Theatre a year later. He has served on the Board of Directors of the Network of Ensemble Theaters (NET) and spent early 2012 in San Francisco on a two-month study in traditional Japanese Nohgaku theater. Ryan has been any combination of writer, director, performer, set designer or Project Lead for each of Sandbox's productions.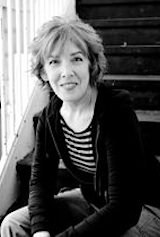 Kathy Kohl – Costume Design
Recent credits: Frank Theatre: Ajax in Iraq, Cabaret; Girl Friday Productions: Street Scene, Skin of Our Teeth; History Theatre: 1968, Christmas Schooner; Jungle Theatre: A Funny Thing Happened on the Way to the Forum, A Life in the Theater;
Minnesota Orchestra: Hansel and Gretel; St Olaf College: As You Like It; Ten Thousand Things: Richard III, Merchant of Venice; Theater Latte Da: Beautiful Thing, The Full Monty; Theatre Mu: Four Destinies, Little Shop of Horrors; Walking Shadow Theatre: Compleat Female Stage Beauty
Upcoming Productions: This Side of Paradise, History Theatre;
Urinetown, Jungle Theatre; Camino Real, Girl Friday Productions
Awards: Outstanding Costumer (smaller theaters), Star Tribune, 2002-2006; Best Costumes-Street Scene, Lavender, 2011; Vinegar Tom, Lavender, 2008; Outstanding Alumna, University of Minnesota Department of Theatre and Dance
Education: Beloit College (BA), University of Minnesota (MFA)
Work: Head Costumer, Norcostco (1997-2012); Shop Supervisor, Hamline University (1993-2000); Resident Costumer, Weston Playhouse, Vermont (1990-1997)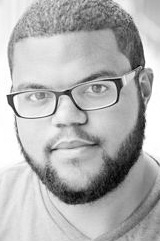 Theo Langason – Robert Kaufman
Born and raised in Northeast Minneapolis, Theo Langason is a recent graduate of Rutgers University where he studied Theatre Arts. Since moving back to Minneapolis about a year ago Theo has worked with Theatre Pro Rata,The Mysterium, Red Eye Theatre, The Winding Sheet Outfit, and Tequila Mockingbird. Beatnik Giselle will be Theo's first time with Sandbox Theatre.
Anna Lewein – Assistant Stage Manager
Anna is thrilled to be working with Sandbox Theater. She graduated with the class of 2012 from the University of Minnesota–Twin Cities with her BA in Theater Arts. This is her first time working as an assistant stage manager. Recent credits include Voice of the Prairie (Frankie/Susan) and Man of La Mancha (ensemble) with St. Croix Festival Theater; and Box Office Manager for The Ritz Theater in northeast Minneapolis. She'd like to thank her friends and family for encouragement and support, especially to a particular gentleman in her life. A native of West Allis, WI, Anna looks forward to continuing to work in this amazing city.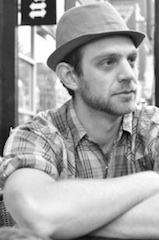 Derek Meyer – Neal Cassady
Derek is incredibly excited to be a part of this project. He has been touring around the country for the last 5 years performing in shows with The National Theatre for Children, and he can't wait to spend a little more time with the artists and creators in the Twin Cities. Previously he has worked with companies such as The Flower Shop Project, and Killing Joke Productions on various shows and projects. Before moving to the area he earned a BA in Theatre Performance from the University of Wisconsin Green Bay.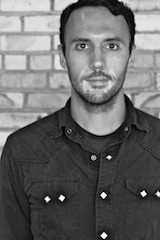 Derek Lee Miller* – Jack Kerouac, Co-Project Lead
Derek is an actor, puppeteer, designer, writer and musician. He earned his BFA in acting and technical theatre at Millikin University in Decatur, IL. During his time there, he founded the Last Chance Theatre, an underground experimental black box space and was awarded the school's McNabb Prize for Outstanding Contribution to Theater.
Since then, Derek has toured nationally as a puppeteer for Madcap Puppets in Cincinnati, OH and regionally as an actor/educator for Twin Cities companies National Theatre for Children and Teatro del Pueblo. He was awarded two residencies at Yaddo Artists Colony in Saratoga Springs, NY for playwriting and was voted Best Male Performer of the 2011 Minnesota Fringe Festival for his role in Red Resurrected. Derek was formerly the head writer for Perpetual Motion Theatre Company and is currently a member of another ensemble theater group, Transatlantic Love Affair in Minneapolis.
Derek appeared in Koogoomanooki, War With The Newts, HBMD, .faust, June of Arc, Unspeakable Things, FARGO and was Project Lead for The Mad Trapper of Rat River.
Lisa Kneller Moreira* – Director
Lisa Moreira is a collaborative theatre director, teacher, choreographer and mom. After receiving a scholarship to study with the Boston Ballet, Lisa continued to study dance at the University of Iowa, and then performing arts administration and arts in education at New York University. She first encountered collaborative, multi-disciplinary theater with 15 Head: a theatre lab, in Minneapolis, MN, and joined the company as an Artistic Associate.
Lisa directed the company-created Zelda: Wonderland, .faust, June of Arc, three short plays for aphasiatica:duet, and co-directed War with the Newts.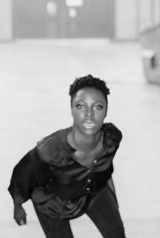 Zainab Musa – ShiShi
Zainab obtained her B.F.A in Acting at Ryerson University in Toronto, ON. She studied dance at the Alvin Ailey Dance Theatre in New York City. She has also studied Clown under John Turner, 'Smoot' from the clown duo 'Mump and Smoot', and with Leah Cherniak of Theatre Columbus.
Selected theatre credits include; Viola in the Canadian Stage Company production of Shakespeare's Twelfth Night: Toronto, On; Various characters in the original workshop production of The Real McCoy by Andrew Moodie at the Factory theatre in Toronto,ON; Hijab Tube for Mixed Blood Theater, directed by Bill Partlan, in Minneapolis, MN.
Additionally, Zainab writes and produces new work for theater and film.
Some collaborations include; Help Wanted; Winnipeg Fringe Festival '01; Her one woman show My Formative Years in '05, both with Lisa Codrington as director. Zainab is currently developing a feature length film project called SuperBlack Fly.
Zainab would like to thank God, Goddess and the ancestors for a blessed life and her supportive husband Mitchell.
Greg Schutte – Drums/Percussion, Music Creation
Greg is a Minneapolis-based drummer, producer and sound designer. Over the past 20 years he has as performed nationally and internationally with a wide variety of artists/groups, some of which include: Clay Moore Trio, Jelloslave, Anthony Cox, Ted Nash, Test Site 67, Christian Howes, Adam Niewood, Chuchito Valdez, Tony Sandler, Bernard Allison, Mary Cutrufello, Bill Mike's CO-OP, Mpls Dub Ensemble, and many more.
As a touring drummer, Greg has performed on B.B. King's '02 US "Summer Blues Fest" with The Shane Henry Group, Ruf Records '04 European "Blues Caravan" Tour with guitarist Sue Foley, and Cyndi Lauper's '06 "Body Acoustic World Tour" with Mpls Reggae Pop group The RULE. In 2010 Greg toured Iraq and Kuwait performing for the US/Coalition Forces with singer/songwriter Keri Noble. And, from 2009-2011, he toured and recorded with Lorie Line and her Pop Chamber Orchestra.
Currently Greg is composing and producing his third of four commissions for Ananya Dance Theatre, premiering in Trinidad July 2012 and in Mpls Sept 2012 at the Southern Theater. He also tours with Todd Clouser's A Love Electric. Greg is Owner/Producer at The Bathtub Shrine Recording Studio in NE Minneapolis (facebook.com/BathtubShrineRecording). For a full list of credits, please visit gregschutte.com.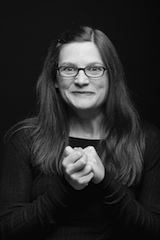 Heather Stone* – Helen
Heather has originated many roles in Sandbox productions, including Victoria in Victoria in Red, Zelda Fitzgerald in Zelda: Wonderland, Mrs. Behrens in Koogoomanooki, the Fat Lady in War with the Newts and June Cleaver in June of Arc. She has also appeared on stage with many other Twin Cities theatres.
Her first directing experience came with The Oresteia Project: Queens and Daughters, a 2012 ensemble piece created in collaboration with students at Hamline University, which she co-lead with Nicole Devereaux. Heather is a coordinator of Sandbox's LAB training program and leads Viewpoints training.
Heather has appeared onstage in all but two of Sandbox's productions and co-directed The Oresteia Project.
Jacqueline Ultan – Cello, Music Creation
After graduating from Yale University with a Master's Degree in performance, Jacqueline Ultan's unique versatility as a cellist, composer and collaborator has put her in demand among todays world renowned jazz, new music, and rock artists, including the Jayhawks, and a recent studio session with Grammy winning singer/songwriter/producer Dan Wilson. Jacqueline is also in demand in the theater and dance worlds and works regularly with storyteller/humorist Kevin Kling, and recently co-wrote the music for a presentation with BLM Dance company for a TED Talks event this past February 2012.
Jacqueline currently performs and composes in four unique and acclaimed projects: Jelloslave, the popular quartet she co-founded with fellow cellist Michelle Kinney; Saltee, an urban, organic, neo classical trio, featuring cello, beat box and guitar; The Starfolk, a psych/folk/rock quartet; and Antigravity, a free improv ensemble. Jelloslave has released two critically acclaimed CD's including the debut Touch It', and the more recent Purple Orange. Saltee released their live debut CD in February 2011, and recently celebrated the release of their first studio CD CrossPolyNation in May 2012. The Starfolk released the Lemon-Lime EP CD and are currently working on a full-length studio record.
Jacqueline has been awarded several grants including the 2011 premiere season of the Cedar Cultural Center's 416 Club Commissions program, funded by the Jerome Foundation, and a Subito Grant from the American Composer's Forum.
A dedicated teacher for years, Jacqueline serves on the faculty at the Macphail
Center for Music, the Minneapolis Community and Technical College, and also runs her own home teaching studio.
*Denotes Sandbox Ensemble Member
**Member Actors' Equity Association