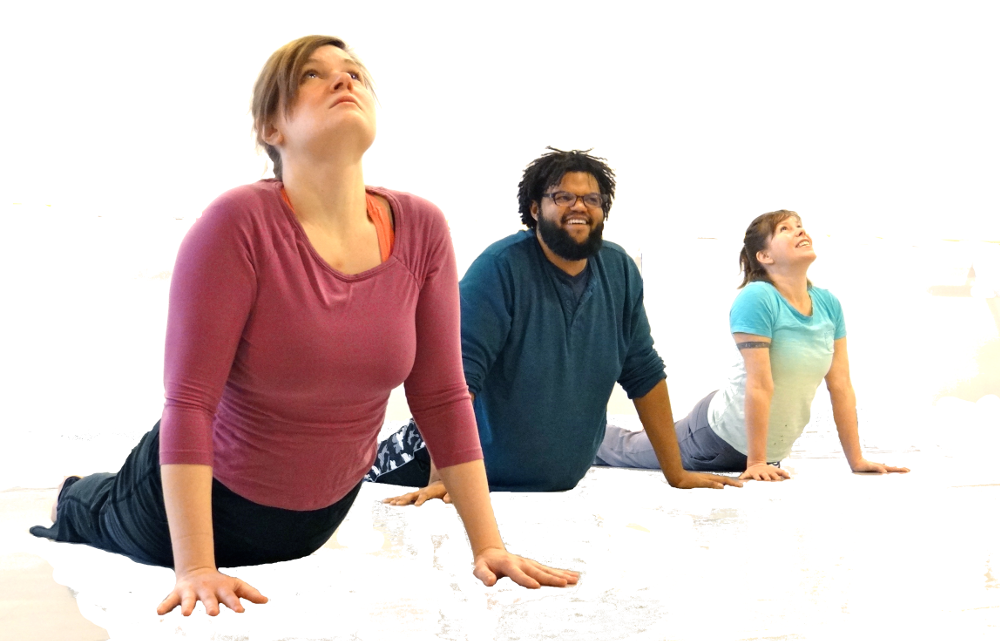 LAB Series 2013

Sandbox has been creating new art via our unique creation process since 2005. The Sandbox Process is an ensemble method grown from years of study and practice, honing elements of physical theatre, music, design and text into performances that are creative, imaginative, and innovative. Each year, we offer artists of all genres the opportunity to learn and grow in their craft as we study the subtleties of movement, voice, and composition. Challenge yourself to reconnect with your innate ability to collaborate, generate new material, and defuse your negative internal criticism.
Sandbox LAB is conducted with experienced members of the Sandbox Theatre ensemble and other renowned performers to lead you in exercises that awaken, empower, and connect with your body and your artistic soul. In the Sandbox, you'll learn by doing.
Drop-in rate per session - $15 (cash or check)
Saturdays 9am-noon at The Cowles Center, studio 7A | 528 Hennepin Avenue  Minneapolis, MN 55403

"LAB is a toy box for artists!" 
"Challenging, energizing, and fun!"
Sessions
April 13, 20, 27 – Movement and Physical Life – lead by Paula Mann
A progressive series, developing and pursuing the process of tuning into creative, intuitive information that resides in our body, and removing inhibitions that get in the way of authentic communication in performance.
May 4, 11, 18 – Vocal Training – lead by Vera Mariner
Empowering the artist by freeing the voice. These sessions are electric, revelatory and completely safe for the vulnerable soul.
September 7 – Sandbox Ensemble Process – Viewpoints – lead by Derek Lee Miller & Peter Heeringa
This session will have you on your feet and stretching your theatrical vocabulary as you learn the Bogard/Landau developed Viewpoints of Tempo, Duration, Kinesthetic Response, Repetition, Shape, Gesture, Architecture, Spatial Relationship, and Topography.
Viewpoints are a core element of Sandbox's creative process, and will have you opening new doors and creating work like you've never done before.
September 14 - Sandbox Ensemble Process cont. – Exercises with Viewpoints – lead by Derek Lee Miller & Peter Heeringa
Continuing exploration of our Viewpoints techniques.
September 21 – Sandbox Ensemble Process – Stations & Composition – lead by Megan Campbell Lagas & Heather Stone
Pull apart a Sandbox creation exercise. Learn essential techniques and methods that generate creative, relevant, and unexpected results.
September 28 – Sandbox Ensemble Process cont. – Final Composition & Wrap-up lead by Megan Campbell Lagas & Heather Stone
Finishing up our examinations of the ensemble method. And snacks.
Your 2013 LAB Series instructors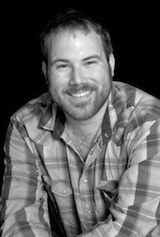 Peter Heeringa
A Sandbox ensemble member since 2010, Peter is an MFA graduate of Naropa University, home of the nation's premier ensemble theatre program, and has studied Viewpoints and Suzuki techniques with the world renowned SITI Company. In 2007, Peter
served as an artist in residency at Fairfield University, and since 2001, has worked extensively as a director for the Eden Prairie High School Drama Department.
For the past year, Peter has worked as a developer of Sandbox's educational programs and workshops.
Peter's Sandbox stage credits include Zelda: Wonderland, The Horse, The Bird, The Monkey, and the Dancer, FARGO, and Suitcase.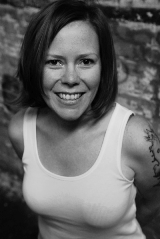 Megan Campbell Lagas
A Sandbox ensemble member, Megan has been performing on Twin Cities stages since she was 14. She's been seen with 15 Head: A Theatre Lab, The Illusion Theater, St. Paul Chamber Orchestra, and with Theatre Unbound, with whom she was awarded Best Supporting Actress of 2006 by Lavender Magazine for her role in Trifles.
Within the past year, Megan has worked with other Sandboxers to develop our educational programs and workshops.
Megan holds a BA in theatre from the College of St. Catherine, and a master's degree in education, also from St. Catherine.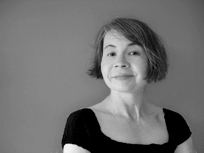 Paula Mann
The Co-Artistic Director of Time Track Productions returns to share her wealth of experience with Sandbox LAB. Her performances have shown on stages throughout the U.S. and Canada and in Twin Cities venues like the Southern Theater, The Walker
Art Center, and the Minnesota Dance Alliance. She has received numerous awards and fellowships from organizations such as the National Endowment for the Arts, the McKnight Foundation, and the Jerome Foundation to name a few.
Paula is a graduate of New York University and is currently affiliate faculty in the University of Minnesota's Department of Theatre Arts and Dance.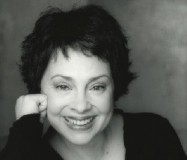 Vera Mariner
Vera combines a rich, captivating voice with a fearless theatrical energy that exudes generosity and fun. Her sessions empower artists through their voices, using tools already within their grasp. Vera provides a nurturing classroom environment that is safe for the vulnerable soul.
As a vocalist and actor, Vera has enjoyed an accomplished career on nationally recognized stages from Boston to Cincinnati to Houston. She's appeared locally with Theater Latte Da, Ten Thousand Things Theater Company, The Guthrie Theater and Lab, The Illusion Theater, and the Minnesota Fringe Festival.
Vera holds a master's degree in voice performance from the University of Cincinnati-College Conservatory of Music.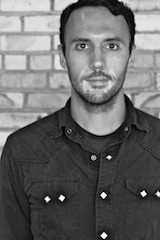 Derek Lee Miller
A Sandbox ensemble member since 2008, Derek is an actor, puppeteer, designer, writer and musician. Twice a resident artist at Yaddo Artists Colony in Saratoga Springs, NY as a playwright, Derek was also voted Outstanding Male Performer at the 2011 Minnesota Fringe Festival for his role in Red Resurrected, which he originated as a member of his other Twin Cities company, Transatlantic Love Affair.
Derek's Sandbox stage credits include Koogoomanooki, War With the Newts, .faust, Unspeakable Things, among others, and was Project Lead for The Mad Trapper of Rat River.
Derek holds a BFA in acting and technical theatre from Milikin Univeristy.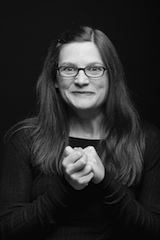 Heather Stone
A founding member of Sandbox Theatre, Heather has originated roles in every one of Sandbox's ensemble productions. She has studied Viewpoints and Suzuki methods with the world renowned SITI Company, and has helped lead Sandbox's LAB series since its inception in 2011.
Heather is an accomplished stage actor, performing with Park Square Theater, Girl Friday Productions, 15 Head: A Theatre Lab, Theatre Unbound, and many others. In 2010, she earned high praise forher role as June Cleaver in Sandbox's June of Arc, performed at the Guthrie Theater's Dowling Studio.
Heather is a graduate of the acclaimed Theatre Department at Augsburg College.
LAB is your chance to work with one of the Midwest Region's most prominent ensemble theatres, learning from the artists who are leaders in their field.
Please contact Heather Stone with questions.