We're Sandbox Theatre — we know that if we aren't scared by the leaps we are taking, you won't be either.
So we dive in together, creating ensemble performances that move you, that challenge you, that take you places you thought you couldn't go. We build them all new, original, from the ground up — we forge ahead when we can't see the path clearly in front of us. We do this because there is promise in innovation; there are new 25 foot stuffed animals to build, new poems to write, new songs to sing, new worlds for all of us to live in.
Your support is vital to Sandbox and vital to ensure a future for new theatre in Minneapolis-St. Paul.
Choose the way you want to give:
Join us at one of our new annual giving levels.
Whether you like us a whole lot or just a little, we've got a level that's right for you.
Mail a check to:
Sandbox Theatre
3109 E 42nd St
Minneapolis, MN 55406
Please indicate your desired giving level in the memo
Visit our online store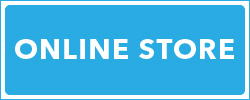 Choose your annual giving level and the store will guide you through checkout
Or make a one-time gift, or set up recurring gifts through GiveMN
Sandbox Theatre is a 501c3 nonprofit. All donations are tax deductible.
Our History
Sandbox Theatre was founded in 2004 in Minneapolis, Minnesota by four artists seeking a place to play with new ideas and new forms of storytelling. The company came together out of backyard meetings between a playwright, a choreographer, an actor and a designer.
Since its first production in 2005, the group has grown to a company of 10, still devoutly committed to creating visually rich, engaging new theatre stories.
What makes Sandbox unique is our focus on visual dramaturgy – storytelling through design and movement – and our creative process. The ensemble only creates new plays. Our work is defined by an established, one-of-a-kind process of material generation and group editing. This guided collaboration creates timely, inspirational plays.
Process is Sandbox's art. We are a true collaborative ensemble, with an average of two dozen artists contributing to the development of every new work. This ensures our stories aren't merely entertaining, but vital, authentic and squarely on the pulse of new American theatre.