Queens
May 19-June 4
Park Square Theatre
Andy Boss Thrust
An African-American boxer fighting for his place in the world of Jim Crow
Presented in the round on the Andy Boss Thrust Stage
For Raymond Queens boxing is not about belts or titles; it's a job. A job that provides food, a room, a purpose. Boxing provides a chance for him to say he was here, that his life matters. Set in the early 1900s, Queens is the story of a man fighting his way up from bare knuckles to gloves to his own sense of worth.
This production is built from scratch by the Sandbox ensemble, featuring Neal Hazard, Peter Heeringa, Derek Lee Miller, Heather Stone, Heidi Eckwall and more.
Led by Matthew Glover and Directed by Theo Langason.
Part of the Theatres in Residence Series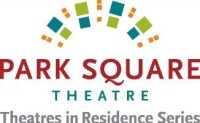 ---

The Siege
June 15 & 17
Z Below
San Francisco, CA
as a part of the FURYFactory Festial
We used to be civilized. What the hell happened?
A lonely, confused everyman – in cartoon bunny head – struggles to remember what, exactly, he's doing here. He's flanked by the Chorus of Prophets on one side and the Chorus of Tramps on the other. Convulsive, ragged and playful, this is an internal conversation of someone aching for purpose amid a sea of marketing pitches.
More…
---

600 Years
August 26-September 18
Southern Theater
as a part of ARTshare
ARTshare Memberships on sale now
What if humanity was inherently good? Sandbox steps 600 years into the future to tell the story off a world absent of murder and deceit. A world reclaimed by wilderness, where extraordinary women journey across flooded landscapes and vast jungles filled with unprecedented dangers to save humanity from extinction.
600 Years features Heather Stone, Megan Campbell Lagas, Evie Digirolamo, Kristina Fjellman, Danielle Siver, Michelle de Joya and Ashawnti Ford, and is led by Tim Donahue and Amber Bjork.