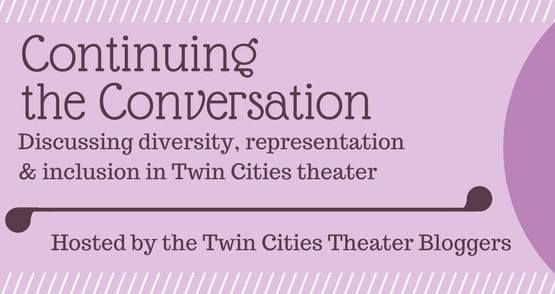 Inspired by recently held conversations at Mixed Blood Theatre Company and the Guthrie Theater on the topics of representation, diversity and inclusion, a collection of local writers called the Twin Cities Theater Bloggers, want to dig deeper.
Sandbox Theatre, as a part of our commitment to the Ghostlight Project and their Summer of Service, are hosting the Twin Cities Theater Bloggers' new series Continuing the Conversation. The first of these is July 30.
Please come out to The Sandbox and help keep these conversations going.
When: July 30 7-9PM
Where: The Sandbox | 3109 E 42nd St Mpls MN 55406