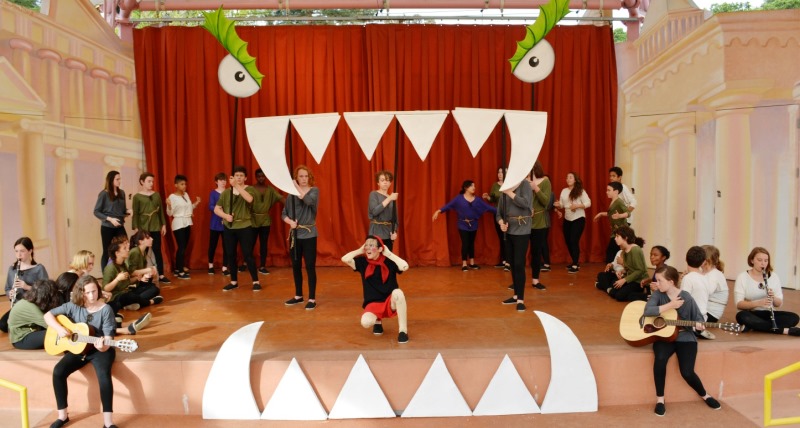 Recently, Sandbox's Ryan Hill directed a middle school show at the Oakland School for the Arts. Here are his thoughts on his first time directing with kids.
You know those gameshows where some desperate dude tries to get shocked out of a phobia by submitting himself to something torturous like locking a cage of tarantulas on his head? I just did that. Except replace 'tarantulas' with 'middle schoolers' and 'box' with 'teen-body-odor-soaked-rehearsal-room.'
The rest is the same. All those eyes… all those awkward limbs… all those unpredictable thought patterns…
For nine weeks I worked with 40-some kids on a children's show. My first time directing children and a wee bit terrifying. But like any good children's story, we all ended up learning something. They hopefully learned something about working as an ensemble, being self-sufficient problem solvers and maybe something about proper public hygiene.
I learned how to not swear quite as much. I learned a lot about impulse control – or lack thereof – and I learned how infuriating teenage eye-rolling can be. But I also clearly noticed something about the nature of growing as an artist.
The kids were all over the spectrum of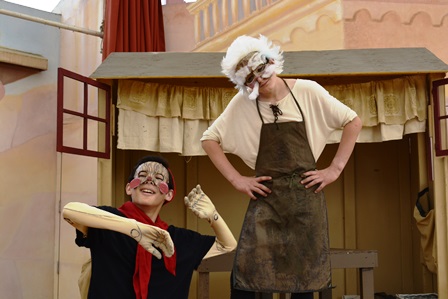 physical, mental and emotional development, but one thing was clear – the most socially 'mature' kids were the least willing to play.
Not such a surprise in itself. One of the hardest jobs we have working with adult professionals is getting them to open up, contribute and trust the process. In essence, to play. But it was a little surprising to see that by 13 or 14, the kids were already tuning out of playing. The work they created was forced, clichéd and literal. They already had a very adult obsession with focusing on limitations rather than exploring solutions. It was surprising how often I had to say, "Are you asking me to explain the logic of a children's story?"
"Why won't you little shits just play?"
Here's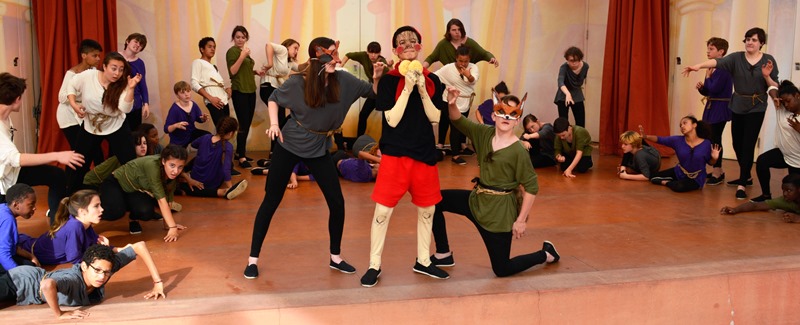 what I've realized: we've equated the process of playing (outward-focused, free exploration) with the product of play (games and 'screwing around'). Children play, adults work. That confusion of process with product devalues curiosity and the joy of discovery and instills a fear of failure and criticism. It contributes to a cultural undervaluing of creativity and makes for very boring artists.
But this transcends theater or art. Playfulness is essential to any human endeavor. Play is exercise for the muscle of curiosity. And curiosity keeps us engaged in life. Stay playful and you'll be resourceful, you'll be agile, you'll be aware, you'll be present. Playfulness defends against boredom and inoculates against self-importance. It's a moving platform that forces us to keep perspective on the dips and curves of success and failure.
When you hold on to your sense of play, you don't need to choose between false dichotomies. Playful people are alert and patient at the same time. Playful people are both resilient and malleable. Playful people thrive in ambiguity and revel in repetition. Playful people rise out of a crowd and delight in blending in.
How do we retain a sense of play? How do we get kids to accept all results as valid without sacrificing a strong vision? I'm not real sure. But it can't hurt to model it for them. So next time you find yourself surrounded by teenagers, please don't try to act like an adult. Work on showing them being grown up doesn't mean squashing your instinct to play. Let them see what amazing things can happen when you're accessible, willing to fail and not precommitted to a result.
Show them that playfulness fuels courage and confidence. Show them playfulness grants us vision to see around obstacles. Show them that with a playful attitude, you'll never pass up sticking our head in a box of spiders.