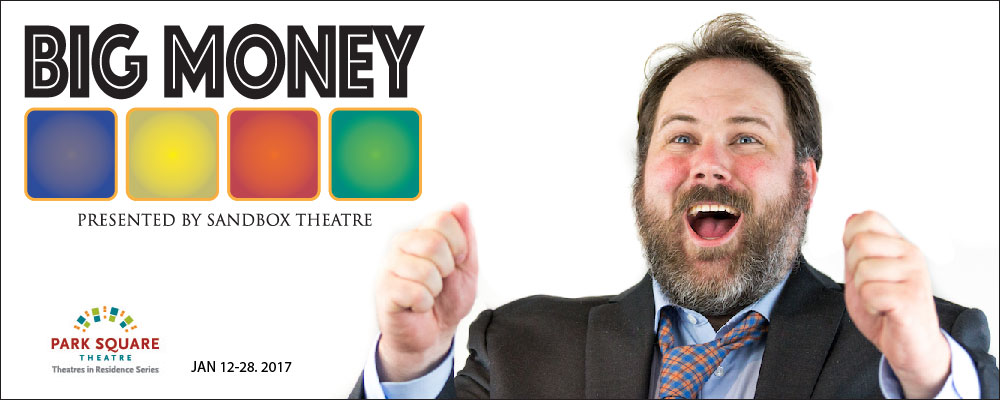 Big Money
January 12-28, 2017
Andy Boss Thrust Stage
Park Square Theater
For over a year, Michael Larson devoted his life to studying the Press Your Luck! game board — he quit his job, he filled his living room with televisions and video cassette recorders, he pored over thousands of hours of episodes convinced he could crack the code… And then he did.
On May 19th, 1984, Michael Larson shocked American audiences by winning an unprecedented $110,000 in a single game.
Sandbox Theatre shared this man's obsession to beat the odds and win the cash in Big Money.
ABOUT THE SHOW
America has one great mythical figure lodged deep in its heart: the Rugged Individual. We celebrate the lone wolves who buck institutions, who are faster, better, smarter than everyone else. We love the idea that a scrappy underdog can beat The System.
But is it that simple – work hard and get ahead? The truth is much more complicated. In Big Money, we unpacked the myths, explored the truths and asked ourselves what it really means to win in America.
Performance Ensemble: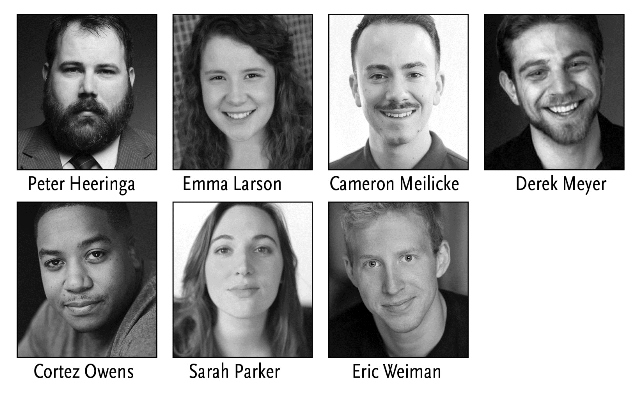 Production Team:
Project Lead – Derek Lee Miller*
Director – Theo Langason*
Stage Manager – Jaya Robillard*
Scenic Designer – Leazah Behrens
Costume Designer – Mandi Johnson
Lighting Designer – Heidi Eckwall
Music Director – Tim Donahue*
Photography – Matthew Glover*
*Denotes Sandbox Company Member

Sandbox Theatre's 2017 Season is funded in part by a grant from the Metropolitan Regional Arts Council and the Clean Water Land & Legacy Amendment.